Many cities are interested in upgrading from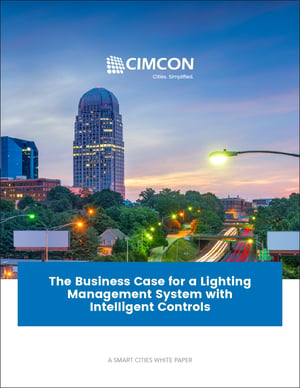 traditional lights to LEDs because they provide significant energy and cost savings. Some cities, however, elect not to add a lighting management system with intelligent lighting controls to the new LED system. In addition, a lighting management system can significantly improve the quality of lighting services, improve public safety, and provide a foundation for additional smart city improvements and citizen benefits.
In this paper, we will identify:
The problems cities face when attempting to manage an LED-based lighting system without lighting controls.
The capabilities that a control-based lighting management system provides.
The benefits of using intelligent lighting controls to control and manage your LED lighting network.
The paper includes a business case comparing the cost of maintaining LED streetlights with and without a lighting management system with intelligent controls, in a city with 10,000 LED streetlights.